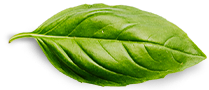 S.C.O NO – 4, Dev Shopping Complex, Bhabat Rd, Zirakpur, Punjab 140603
Frequently Asked Question!
PCD – The full form of PCD is Propaganda cum Distribution. In the Pharma industry, PCD is used for marketing and distribution rights. When a company gives permission to a person or other company to sell their products by their name. It is called franchising a business. Generally, the franchise works in the line with the principles and work ethics followed by the company that permits it.
Low-Risk Factor and Low Investment Required. …
Monopoly Rights Advantage. …
Higher Opportunity for Growth and Development. …
Business Liberty. …
Low Marketing Cost. …
No High Competition. …
Free To Expand Your Business.
A retailer/Pharmacy margin is approx. 16-22% percent at branded medicines and 20-50% at generic medicine. Along with margins they also get benefits of scheme and offers provided by companies. Retailers/pharmacies also enjoy credit facilities provided by companies and/or stockiest